So, Jason Frazier. I listened to the audio samples of this series I don't know how many times until I caved in an got the audiobooks.
Frazier's voice? I couldn't not get the audio.
And I am so very glad I did.
I have listened to Jason Frazier do
- Fun: [b:Blame It on the Mistletoe|23363571|Blame It on the Mistletoe|Eli Easton|https://d.gr-assets.com/books/1413267769s/23363571.jpg|26683152]
- PWP: [b:The Full Ride: Bottom Boys Get Play|23355637|The Full Ride Bottom Boys Get Play|Gavin Atlas|https://d.gr-assets.com/books/1413053327s/23355637.jpg|41372759]
- Romance: [b:As You Are|24868525|As You Are|Ethan Day|https://d.gr-assets.com/books/1423389563s/24868525.jpg|7008691]
This series does have romance but not just the harmless rainbow and unicorns sweetness. There are some nasty topics in here. And Jason Frazier delivers his best performance yet in any audiobook.
I am in awe. Just absolutely amazing!
(June 2015 - Added to original review after listeing to audio version)
******************************************
June 2014:
Liiiittle bit annoyed right now! The first page of the ebook says "A Southern tale of good triumphing over evil!" But it does not mention that this sub-title seems to refer not to this book but to the series. In other words, this one does not end. It just goes
Remember the first Lord of the Rings movie? Yeah, I fell for it too. Went to the movie theatre, sat there for hours wathing the first film. At some point they all climb up a hill and…. Nothing. It ends. And we had to wait a year before they all got to move on. (I will so not watch the Hobbit until they are all available!)
Andrew moves with his parents to the small southern town of Sweet. They need him to be around the right kind of people to make 'that gay thing' disappear. Jack gets assigned to take him on and show him around. As the pastor's son and captain of the football team, apparently the perfect influence for Andrew.
They fall in love very soon – which I personally do not have a problem with. Insta-love? Yeah, fine with that.
Andrew's parents punish him by keeping food from him. So he is always hungry when he meets up with Jack. Who then makes sure he gets something to eat, of course. Maybe it's true what they say about 'the way to a man's heart….'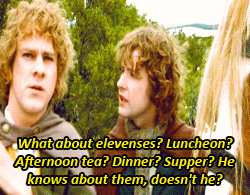 The football coach reports the parents to CPS. They step in to help out. Which surprised the hell out of me! Is that an American thing? The guy is 18?! He can drive a car or join the army but CPS will step in if his parents don't feed him?
Most annoying about the CPS thing Jack pushes Andrew to report his parents to the CPS guy when they still keep food from him. But it never occurs to Jack to call the guy for himself after his dad beats him up badly and practically threatens to kill his 7-year old brother. WTF? Just doesn't make sense.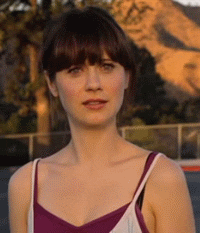 So a lot of negative stuff in other reviews of this book. And they are right.
But I still loved this book. I still want to read the rest of the series. Because I still want to see these two boys get their HEA.
And I want little Billy to be allowed to be a princess!